Many products that you are used to at home, you would, of course, like to take with you on holiday. Especially shower gel, shampoo, conditioner, snacks, soda cans, etc. This is usually at the expense of the luggage weight. If you are not necessarily a frequent flyer or are travelling in Business or First Class, taking such items with you on holiday can quickly cost you a lot of additional luggage charges (excess luggage).
Regularly you don't know if you can get certain products at your destination. Often there are not exactly the products you are used to at home and you don't even know how expensive they might be at your travel destination.
So you should know what you have to take with you on holiday and what you can leave at home, as the product is cheaper and/or better at the destination. In this way, you're not only saving space in your luggage and possible fees but often also your travel budget and time. You don't have to rush to your local supermarket before starting your trip to buy all the necessary products. And even if you have actually forgotten something while on holiday, you will get even more annoyed if you notice that the desired product is extremely expensive at your destination. Europeans regularly experience something like this during their summer holidays. For example, the sunscreen you will definitely need in Mediterranean countries is relatively cheaply available in northern European countries. But when you arrive let's say Greece, Spain or Italy, you will often see the same product is several times, partly five times more expensive at your holiday destination.
To avoid falling into such a trap when you come to Munich from the USA, I have some important tips for you on this page.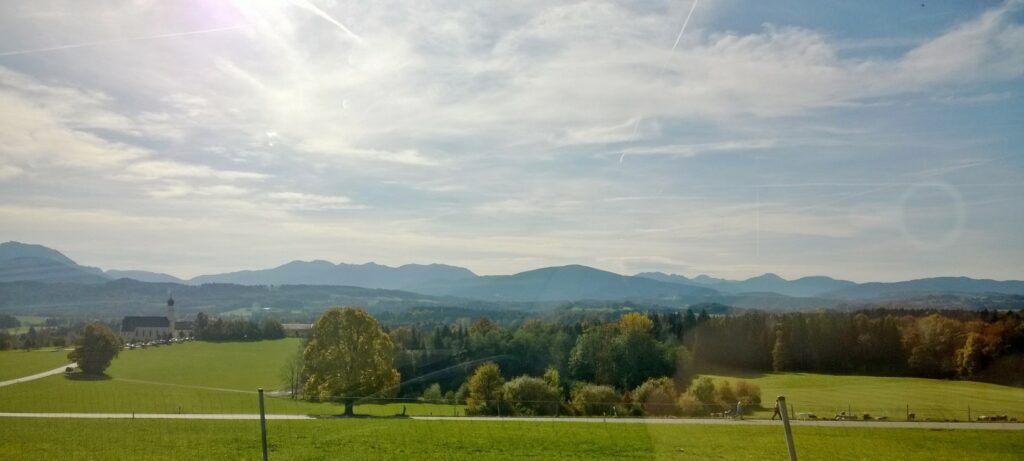 Even if the summer in Germany cannot be compared with the summer in Greece, Spain, Mexico, or Florida, you should still think about sun protection. Particularly if you come to Germany in the summer (July & August). Especially in southern Bavaria, the weather can become very beautiful and a day in the sun can lead to a sunburn.
As a traveller you should, therefore, be sure to have sun protection with you. All the more if you are for example a sports geek, like to hike in the Alps or just want to relax in the sun at a lake.
But is it worth bringing sunscreen, sun spray, or aftersun products from the USA with you on your holiday to Bavaria?
I don't think so! Leave your sun protection products at home. Firstly, you will save a lot of weight in your luggage and secondly, you will certainly save money because sun protection products are quite cheap in Germany.
But do they offer the same protection? Yes! The sun protection factor (SPF) also exists in Europe and is only translated as "Lichtschutzfaktor" (LSF) in Germany. A few years ago there were differences between SPF and LSF because the SPF was calculated differently in the USA than in Europe. At that time, the American SPF was around one third lower than the European SPF. In the meantime, this has been adjusted so that even travellers from the USA can buy sunscreen with SPF (LSF) in Germany without having to think about conversion.
But where can I get sunblock lotion in Munich? Can I get it in any supermarket?
Basically, you can get sunscreen and aftersun products in any supermarket. Especially starting in spring, supermarkets increase their stocks and you have a selection of different brands and types.
However, the largest assortment can be found in German drugstores. These are similar to the American Walgreens or CVS shops. The best-known German drugstores are "dm", "Rossmann" and "Müller".
In these stores, you will certainly find a good sunscreen.
But there is more to know about sunscreen in Germany.
In Germany, there is an independent testing institute testing German consumer products. Among them are also drugstore products like sunscreen/sunblock lotion.
This institute is called "Stiftung Warentest". The test results in detail are published and can be downloaded for a small fee on their website (only available in German). The basic information, however, is often also published on German news sites, for example, which brand was tested best by Stiftung Warentest.
Regarding sun protection products, it is interesting to know that in Germany it is mostly the most inexpensive brands, e.g. the drugstore's own brands, that get the best testing results.
The German sunscreen products
As a rule, the brands of drugstores, but also those of discount stores such as Aldi or Lidl, receive very good ratings. All in all, you can't do much wrong if you buy sun protection products there.
Particularly the expensive products often only end up in the midfield or are even classified as deficient, mainly because they do not reach the advertised sun protection factor or they contain problematic substances.
Photos by wheretostayinmunich.com